Homeopathic Medicines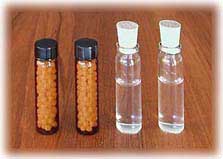 How to Select and Use Homeopathic Medicines
The following is a Self-Treatment Guide and which relates to those ailments which are usually treated at home. However, It is strongly recommended that if symptoms are chronic, serious or prolonged then the person should go to a qualified homeopath.

So, let's start of the process of Selection and Usage of Homeopathic Medicines.
NOTE:- Be patient and follow the guidelines as mentioned below
* Maintaining A Complete Record: - Keep a diary/note-book/journal and start noting down your main symptoms and also in a condensed format with details of Date, Day, Time and Symptoms.

*Way of Writing: - Start jotting down the same in a tabular or paragraph form whichever suits you the best.
*Study yourself: -Start knowing yourself better, Never forget that you are the best person who can tell about yourself.

*Selection of Medicine: - Understanding yourself and your symptoms will bring you to the conclusion of choosing that medicine which closely matches your symptoms.

*No Experience Required:- You need not to have experience of ALL symptoms listed under a medicine nor need to exhibit all the likes or dislikes mentioned.

*Do the Simplest of ALL: - Simple try to match up with the set of symptoms most similar to yours.
*Treatment of Simple Ailments:- When treating simple, everyday ailments it is recommended that the 6th potency is used. This is the potency which is most easily available from your local pharmacy or health food store.
*Frequency of Dosage:- In acute conditions repeat the one drop dose ie; for example a medicine named Aconite is given in the early stages of a sudden cold and after exposure to cold wind and in brief change of whether conditions from hot to cold and the Dosage is suggested to be repeated 3 to 4 times every 15 minutes one drop of Aconite in this case is given to the patient direct on his tongue and the medicine is recommended to be purchased from a pharmasist with 200 CH as the potency and Shwabe India as the company name manufactured in Noida also alternative company option is Germany based products with same potency.